Welcome to bztronics -
What's New?
Attention Life Frequencies Professional owners! Login to the Customer Center now! We have a very special surprise for you. You wont believe it!
The NEW Life Frequencies website is here - life-frequencies.com
Older products are no longer available through us directly, however, there are resellers that sell Life Frequencies Pro. All existing software will continue to work indefinately without interruption.
4th Generation Life Frequencies - Essentials - click here to see it...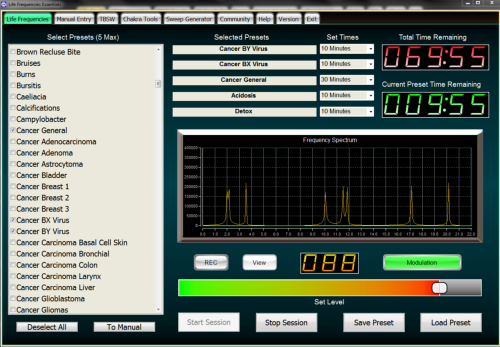 bztronics will continue making systems and doing research and development. New Rife specific software will be available here in the near future.
Note - We will continue to support our existing customers and leave the Customer Center open. However, additional unlock codes will no longer be available - so get your systems now.
4th Generation Life Frequencies owners (Life Frequencies Essentials) - please see life-frequencies.com for support.
---